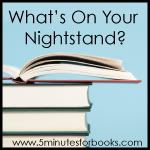 As I finish the draft of my novel, many other things have fallen to the wayside--such as cleaning, cooking, and reading. Yes, reading! And that includes the audio books I love on my commute as I've worked over my story in my mind on the drive. I only manage a tiny bit of reading or listening this month.
Few things give me more pleasure than a new (or new-to-me) well researched, well written Royal book! And
Serving Victoria: Life in the Royal Household
did not disappoint! I read the Kindle version, which wasn't so great for the photos and memorabilia, so I will watch for a used copy of the print book to buy. This book pulls on original sources--mostly letters and diaries of various members of Queen Victoria's household. The ladies in waiting, gentlemen of the household, Clergy and physicians. It was just simply riveting reading! Queen Victoria's own thoughts and words are well documented, too. I dearly loved the poor doctor's struggle in trying to marry! The Queen simply didn't want to give him up! Her Majesty's relations with, and views on the clergy (especially Bishops) were also quite interesting and, Downton Abbey fans will love to hear, would probably get a pithy
bon mot
of approval from the Dowager Countess!
[Much of this research was used, apparently (not mentioned as such either in the book or film) in film
Mrs. Brown,
starring Judi Dench and Billy Connolly.]
This book was made even more interesting to me due to two others I read in recent years that detailed life in the household of the last Victorian in the Royal Family--Queen Elizabeth the Queen Mother. Books by her last young Equerry,
Behind Palace Doors
, and
Final Curtsey
by her nice and lady-in-waiting, Mrs. Margaret Rhodes, showed that at least in the Queen Mother's home, life was still lived almost exactly as it was in Queen Victoria's time but with better plumbing, better medical care and more efficient transportation. If you enjoy Downton Abbey or are a royal watcher, you will definitely enjoy this book.
Serving Victoria: Life in the Royal Household
by Kate Hubbard.
Having recently enjoyed the first book in Anne Perry's William Monk series, I read the blub on No Graves as Yet and got excited! A series set in World War I England? What's not to love! The story centers around a supposed conspiracy that reaches clear to King George V and his first cousin, Kaiser Wilhelm of Germany. A young Cambridge Don loses his parents in a suspicious car accident is told by his brother that a document relating to the conspiracy may be the cause. Well, this all sounded more interesting than it was. This book was "ok"--at some point I'll likely listen to the others, but it did not hold my attention like the Monk book did last month.
No Graves as Yet,
by Anne Perry.
Finally, I threw back
The Tutor's Daughter
by Julie Klassen and wondered what intern from the publisher wrote the fabulous reviews for it on Amazon. The story started with promise, but quickly dissolved into drivel...twaddle...pap--chose your word.
Want to see what others are reading/have read this month? Head over to
5 Minutes for Mom for all the What's on Your Nightstand? posts for June.