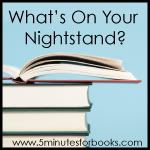 Ready or not, here comes summer! For now, here are my end of the school year selections!
source:Amazon
The War of Roses is a period in English history that I know next-to-nothing about! (Shocking, I know!) So, don't expect me to point out any historical errors in this one--I doubt there were any though! WHAT A STORY!!!!!!!
Remember, in the Bible, it tells us there is nothing new under the sun? The War of Roses then is simply Gang Warfare--late 15th Century Style. The great warlord, Warwick, the rival gangs York and Lancaster--each with their colors and symblols (rose tattoo anyone??). The gangs fight, steal land, pillage treasuries, bed daughters,etc.
See if this, also, sounds familiar? An heir to the British throne, Edward, is "bewitched" and "besotted" and completely under the thumb of a woman most people can't stand!
This was a story so compelling that I often sat in the driveway until the chapter was done! I was unwilling to go into the house and make dinner till I knew how things came out!!!
I did nto realize, when I chose this one, that it is part of a series. You can bet I'll be listening to more in the
Cousin's War.
The Kingmaker's Daughter
by Philippa Gregory.
source:Amazon
I read a lot of serious history, but lately I've been lonely and in the mood to spend time with friends. Since my friends all live about 3 hours drive from my house, I turn to books and movies when I'm lonely. I've also gotten into the habit of requesting books online at the library rather than browsing. One weekend I was book-less, a state I can't abide! So, I browsed our local small town public library. And, I'm certainly glad I did! I now count as a friend and professional "contact," Ms. Maura Beth Mayhew, librarian of the (fiction, but only 'just'--it's rare for an author to get a library or its librarian this "right"). Faced with the daily battle to keep civic leaders funding her library, Ms Mayhew finds allies in her struggle in a group of readers who join her in what becomes known as the "Cherry Cola Book Club" in an effort to save the library! In case you are wondering, of course there are yummy Southern recipes so you can hold your own LOCAL meeting of the Club, if you so desire. This is a pleasant read, and I know you will enjoy it! No bad language, no violence and a few sweet hints of romance.
The Cherry Cola Book Club
by Aston Lee.
Later this week you will have an opportunity to win one of copy of this fun book right here on my blog! Watch for details!! Sorry, you'll have to bake the Cherry Cola Cake yourself!
With 75 miles EACH way to work, I get an amazing number of audio books done each year. But when I picked up a Christmas book by Anne Perry and realized it was part of a series--a series (wait for it!) set in Victorian London, well I just knew I HAD to start at the beginning! Most series today are written for the follower and the newbie alike, so you can navigate from mid-series, but I just didn't want to! I knew I'd love William Monk and I was right! I'm hooked! Not finding the first few books in this series on audio, I bought a kindle package of the first three books. The Face of a Stranger finds detective monk in a bleak hospital, recovering from an accident that has robbed him of his memory. Physically well enough to return to his duties in the police force, Monk must struggle to solve a crime with no memory of his past life!! The story is fabulous, rich in detail, populated with wonderful characters who bring to life Victorian London so vividly you can almost smell the horse droppings! (That's a compliment!)
The Face of a Stranger
by Anne Perry
source: Amazon


To my mind, historical fiction comes in two styles: Excellent and Awful. The author either "gets it" or she doesn't. This is one of the rare ones--a "sort of gets it." My pet peeves with historical fiction are revisionism--especially seeing the story thru the lense of modern-day thoughts and values and making characters too far ahead of their time. Yes, there are people like that. Just not many. So naturally, this book has veered so dangerously into modern-day thought that it's occasionally tough to remember it's historical. There are flashes of excellence here--the last chapter or two for example. But overall I came away finding Anne Morrow Lingbergh, formerly an inspirational figure, to be a ninny--Smith degree or not. The author so hates Charles Lingbergh that I almost began to feel sorry for him. (Ultimately, I couldn't but, that is how blatant the hatred is in this book.) And in a paralell to (what else?) the fanatical supporters of the late Princess Diana, I felt the author justified adultery because she didn't like the views and actions of one person in the marriage.
Editorially, this book is at times, a mess. Page 286 simply doesn't make sense. It's as though a paragraph or two were accidentally deleted and no one realized it. She mentions Anne going to the "washer and dryer" at a time when virtually no household had the luxury of a dryer, but I suppose, being wealthy, the Lingberhs might have had one.
Anne's feelings for Charles are either schoolgirl-gushy or embittered-wife-angry. Charles's feelings for Anne are harshly judged thru a sentimental, modern, lense in which men must always be besotted with women, must text them 900 times a day and basically in which the man must live for the woman and do his best to live as a woman. An exaggeration? Of course, but men of my Grandfather's generation showed love the way Charles did for much of his marriage (not all of his marriage, course): He came home. He provided. He was there. That IS what was expected. Stop trying to change history!
They didn't have GRIEF COUNSELORS or self-help books or Oprah then. Many, many people were very stoical about loss and pain. Even 51 years ago when my twin was still born, my parents were advised to focus on the living child--not to name or photography their deceased daughter. To many people today this is cold. Charles Lingbergh, in my opinion, probably felt like a failure for not being able to protect his family! Yes, he told Anne to "get over it" in terms a modern man wouldn't use. And, no, he didn't ball his eyes out with his head in her lap--he was a man of his day. Maybe with the bedroom door closed the men who came of age in the 1920s would have been sweet and romantic, but it just wasn't the way men were then, nor was it the way their wives would have expected them to be.
Contemporary writers need to remember that feminism HAS changed a lot. Men WERE more John Wayne than Alan Alda (and Gosh! Am I ever dating myself with that line!) As a father, the portrait of Charles suffers from the same revisionism as his portrait as a husband. Father's ate dinner with their family. The family ate what Dad liked. If Dad was tired, children went to their rooms so he had peace. Mother attended to father first, then the children. There was no such thing as "attachment parenting."
And, this portrait is also naive in giving 20/20 hindsight to the wrongs of Lingbergh's political views. Many people saw things to admire in the fascist build up of post-World War I Europe. No, not genocide! Of course not! I would never, ever advocate anything positive about the Nazis! No form of hatred is 'ok' at any time! But order, stability, prosperity (albeit for the chosen few). There were legions of folks who wanted America to stay totally OUT of European Affairs. Lindbergh, of course, was wrong to support the Nazis in any way--but we know that TODAY because we've seen the outcome. He was naive and didn't want to see the whole picture--he wanted safety for his family.
Charles' infatuation with eugenics--of only the strongest having children, is also very rightly reviled today, but back then it had been championed by no less a statesman than President Theodore Roosevelt and had widespread support in an era when mental illness, alcoholism and other conditions were not understood in today's terms. It's important to keep the story in the views of it's day.
They also need to remember that it is, it's highly unlikely that Anne would have sympathetically embraced her sister's first relationship, nor would she have been sad when her sister finally married a man. It simply wasn't done to be so accepting--except maybe behind a the doors at home. Had the truth come out, it would have destroyed her father's career as an Ambassador and later as a Senator. We may not like this today, but it's the way it was.
Same goes for mental illness. Even in my lifetime, mental illness has not always been "ok." Ambassador Morrow's response to his son's problems were the NORMAL reaction of the day. Yes, I imagine his wife was more sympathetic--Dwight was her child, but even so mother's were cautioned not to "spoil" their children with too much affection. Child-centered life had not yet been invented To Ambassador Morrow, Dwight was his son, his namesake, his heir, part of his legacy and had knowledge of his son's condition reached the press it would have meant the destruction of his reputation as a man of honor as well as the destruction of his hard-won career. Stop trying to make everything into today.
So, why did I finish this book? I truly
wanted
to like and enjoy it. Like many women, Anne Morrow Lindberg's
Gift From the Sea
inspired me. And, I've stood in the Smithsonian and stared in awe at the box-kite of a plane called "The Spirit of Saint Louis." I wanted this book to portray the real people. Instead it seemed to portray a politically correct agenda with a couple named Charles and Anne added in for good measure. .
The Aviator's Wife
by Melanie Benjamin.
Kissing Babies at the Piggly Wiggly
is the second of Robert Dalby's delightful, 3 book romp thru Second Creek, Mississippi. The "Nit Wits," that indefatigable group of 50--and up widows are back at it, working to elect beloved Mr. Choppy as mayor of second creek as well as helping one of their own cope with the diagnosis of Alzheimer's. This little series is sweet and fun--like a glass of tea on a hot day.
source:Amazon
Gregorian Chants? A police action gone wrong? An order of monks still being pursued in the 21st Century by the office of the Vatican once known as the Inquisition??? I LOVED THIS! Fascinating to learn about Gregorian Chants! And, all those French names sound so melodic! This one, too, is mid-series, but my Mom said I HAD to listen to it and she was so right!
Beautiful Mystery
by Louise Penny.
What's on Your Nightstand this month? Need ideas on what to read next?
Head over to 5 Minutes for Mom to see all the latest Nightstand posts!