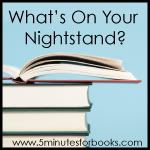 I read a lot this month, but not quite as much as it seems. A few "just missed" the deadline for last month, so I've thrown them in with this month's books so you all can hear about them.
First the good--as in REALLY GOOD!!!
Can wrong ever be right?? Could a miracle really occur in 1926? Is isolation too much for the soul?
M.S. Stedman's powerful debut novel,
Light Between Oceans: A Novel
vividly explores these questions and much more. This one is already in my mind for January's "Must Read Book of 2013" blog post. That's how haunting it is.
One brief "conversation" along the way aside, this is a delightful read. Definitely part of what I've come to call the "
Major Pettigrew's Last Stand
Genre," but it's almost as good as Major P, so that's good! Harold receives a letter from a long-lost co-worker. On his way to mail the reply he has an epiphany of sorts and sets out to see her--on foot. Did I mention it's about 500 miles away? Great story and I don't want to give away any more of it! Just read it. And, if you haven't read
Major P
. (which I preferred in audio--and I listened to "Harold," too) you should do so soon!
The Unlikely Pilgrimage of Harold Frye
by Rachel Joyce.
Now the GOOD.....Fiction.....
Another of my audio picks this month was
The Red House
by Mark Haddon. It's not bad, but then anything that includes parents my age and kids the age of mine is probably going to hold my attention. The style is interesting--some randomness, but fun. NOTE: one discussion of a very graphic sex book and some brief graphic sex and a lot of "f" this.
Very
anti-Christian and anti-Church, but that's kept to one part of the story line and did not spoil the book for me at all since it is typical of so much of our culture, and British culture, today. I enjoyed another title of his, "
Spot of Bother,
" but did not enjoy (and did not finish) his best selling
Incident of Dog in Night-Time
.
Eliabeth Gaskell's
Wives and Daughters
was my major audio book in July--I just finished it too late for last month's Nightstand post. It was very enjoyable, as was the BBC version I watched, but I did not like it as well as
North and South
, which
I reviewed in May
.
NONFICTION
I've read tons of Kennedy stuff---the worshipful 60s stuff, the sleazy 70s-80s stuff and now, it's "so long" since the assassinations we're finally to "respectful, but not hiding much." I suppose that's good. I do think it's interesting that seemingly every-other-sentence is says that every Kennedy was a "devout Catholics." True, and true too that being devout doesn't make anyone perfect or "better", but ...still...the Kennedy MEN?? Really? It would seem they never gave the teachings of hte Church much thought--at least during their off duty hours. It
IS
truly horrific what they went thru with killing of JFK an RFK but the rest is 100% related to CHOICES. I give Jackie and Ethel a pass on some parenting--I cannot fathom living thru having my husband's brains splattered everywhere or holding my husband as he lay dying on national tv. And, all they could get back then was booze or valium to "help." But the 3 oldest RFK boys and Chris Lawford should have been sent to reform school--not prep school. And Chris Lawford wrote a whole book bragging about it all. I DO admire the "vision" that JFK and RFK put forward for our country--so much so that I am a Returned Peace Corps Volunteer. And, in spite of his glaring flaws (too numerous to name here) I do admire Ted Kennedy's work for universal health care. But I do not idolize the family in any way. They are human and should be seen as such. [Note: This book was completed before the suicide of RFK junior's second wife and before the candidacy was announced by the self-proclaimed tee-totaling Joe Kennedy III for the House seat vacated by Barney Franks.]
After Camelot: A Personal History of the Kennedy Family From 1968 to the Present
by J, Randy Taraborelli.
Just as I have the Kennedys and the Roosevelts, and the Royals, I have also read tons and tons on the Churchill family. Mary Soames is Sir Winston's youngest child and the one who remained closest to him until his death in January 1965. [Many people are under the misguided impression, that Ambassador Pamela Churchill Harriman was Winston's daughter. She was NOT. She cultivated this image shamelessly however. Pamela was briefly married to Churchill's only son, Randolph and gave birth to his namesake the late M.P. Winston Churchill years before marrying Averril Harriman and eventually becoming the AMERICAN Ambassador to France. She went so far as to develop a lisp like Churchills and kept a reddish rinse on her hair!] This is an excellent memoir, and Lady Soames is an able storyteller, but I was very disappointed that it only goes up to her marriage. She had an interesting life with a very successful husband. (He handed over Zimbabwe for the Queen, and also kept the Country going [without telling anyone] when Churchill suffered a stroke at 10 Downing in the early 50s. Her son was one of Prince Charles's first equerries and is a long-time member of Parliament who tries too hard to look like his Grandfather. One grandson was a childhood friend of William and Harry, another was a Page of Honour to the Queen, and yet another grandchild was a bridesmaid in the wedding of Charles and Diana. If gossip is to be believed, her daughter is one of the many with whom Andrew Parker Bowles played around. I would have preferred to read much more about her life than merely what she did in the war.
A Daughter's Tale: The Memoir of Winston Churchill's Youngest Child
by Mary Soames.
Philip Ziegler wrote the official biography of Lord Mountbatten several years ago, as well as biographies of Edward VIII and Diana Cooper to name a few. He writes well and his non-fiction flows like a good novel.
London at War
is an excellent example of his writing at it's finest. His vivid recounting of life in London during the War. This is another that missed the deadline for July's Nightstand post.
ALSO:
I also read, enjoyed and reviewed separately,
The Perfect Gentleman: A Muslim Boy Meets the World
by Imran Ahmad. And, I read Robert Lacey's newest biography of Queen Elizabeth,
The Queen: A Life in Brief
, which was "ok." Congratulations, though, to Lacey on his recent society wedding!
Tigers in Red Weather: A Novel
by Liza Klaussman Keep waiting for something worthy of the hype. Nothing "wrong" with the story, just not that original or exciting either. Stupid names for characters always put me off, too, and a woman named "Nick" in the 1940s?? Oh please.
Wild: From Lost to Found on the Pacific Coast Trail b
y Cheryl Strayed
1. Was it really so important to describe her dying mother's nurse's penis? (Hello, Mr/Ms way-cool editor--this adds exactly NOTHING to the story. I'm sick to death of "sensational" tidbits like this being jack-hammered into stories where they simply don't fit. Contrary to your belief, readers are not all dying to read about sex-sex-sex in every single story no matter how little (if at all) it adds. The word "penis" alone is not enough to make me buy or read a book. Nor is "F---." Such things have to ADD to the story in a meaningful way.)
2. Sorry, but all I got out of "
then I f___ed X, then I f___ed Y and finally I f___ed Z
" and the idea of heroin being "
beautiful
" was "
Oh Hell No!"
She never stops to consider birth control, then never bats an eye at having an abortion (THIS IS NOT MEANT TO OPEN A DEBATE ON ABORTION--JUST A COMMENT.) Given how OPRAH has promoted this book, this should in no way surprise me, but somehow I expected BETTER than this. After justifying "making out" with men not her husband she has the nerve to be upset when her husband strays. The underlying message is clear "poor me." "No one said Happy Birthday." Cry me a damned river. You get the idea. This is not the "liberation" my Mother's generation fought for. This is being an idiot!
3. And, ALL OF THIS WAS IN THE FIRST 1 1/2 discs! I must admit I DID laugh at her tale of trying to heft her backback for the start of the journey. It made me remember my own insanely over-packed (and too large) backpack that I couldn't even lift, let alone get into the Peace Corps van when I arrived in Malawi. A few chuckles, however, cannot make me finish a truly bad, truly over-hyped book that shouldn't have made it past being a blog (if it ever was one).
Looking for something new to read? See all the great
What's On Your Nightsand?
posts at
5 Minutes for Books.