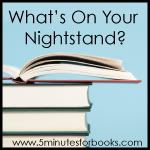 WOW! How often do you find a big sprawling family saga WITHOUT graphic sex, graphic language, horrific abuse or sexual molestation?? Well,
The Shoemaker's Wife
IS that novel!! Such a sweet book! Coming of age story! Immigrant story! Love story! This one is not-to-be-missed! This story is the one you'd likely pick for your own ancestors! The characters are achingly real. The story is simple, honest, NORMAL. I just plain loved it!
The Shoemaker's Wife
by Adriana Trigiani
Back in the 90's I read tons of Christian books--all the biggies of that era like the Prayer of Jabez and Jennifer Kennedy Dean on prayer. This book made me LONG for God again in way I have not felt in years. Two words: CHAPTER FOUR. Just read it.
Francis Chan hits the nail squarely on the head. No Christian, no seeker, no ONE should miss this marvelous, thought-provoking little book! Just read it. I know I said that in the last paragraph, but it needs to be repeated over and over: Just Read it! Just Read it!
Crazy Love
by Francis Chan.
I belong to several Book Clubs on
Good Reads.
One is "Catching up on the Classics."
North and South
by Elizabeth Gaskell has been on my "to read" list since forever! When it showed up as a Club pick I decided to read it. What a GREAT book!! None of the prissy Regency stuff, just a a fascinating look at labor and capital, alienation and human dignity. Just what my "I studied-Marks-and-Engles-in-college" little self needed! Margaret deals valiantly with her family's "reduced circumstances" and comes to see the humanity of the sooty cotton mill town in which her family lands. John has worked his way up to the top of the Mill then teeters on the precipice. The characters are richly developed and believable. The story is emotional but not sappy. I did not even need to watch
the BBC's excellent, but "simplified" version of the story
to "see" the characters. They were already fully alive in my mind. That said, I DID enjoy the tv version only slightly less than I did the actual book.
Sarah's Key
by Tatiana De Rosnay. This one was a little bit (just a little bit) on the edges of my comfort zone. To explain would require spoilers. This book tells the story of the French Police's role in the round-up, deportation and death of French Jews during World War II. This story will likely haunt me to my grave though it was told as gently and respectfully as possible. I highly recommend it but caution those very emotional readers to take it in small doses. It IS an amazing book.
Queen Victoria,
whose journals went online t
his week in time for the 60th Anniversary of her Great-Great Grandaughter's (and Great-Great Grandson) Diamond Jubilee, risked bringing down the British monarchy to morn her beloved husband in the way she saw fit. But, what exactly DID dear Albert die of? This author says not typhoid as is stated in all other books. Her case is very convincing. It is interesting too see that the country didn't like the way she mourned for her husband any more than in the next century they cared for her Great-Great-Granchildren's response to the death of her Great-Great-Great-Granddaughter-in-law, Diana. One mourned too much, one not enough to suit the public! Both were right to ignore them!
Magnificent Obsesssion: Victoria, Albert and the Death That Changed the British Monarchy
by Helen Pappaport.
Even in tidy homes on Zebra Drive in Gabarone, Botswana there are unlikely heros being semi-worshipped! Clovis Anderson, the brilliant and erudite author of that Bible of Bibles, The Principles of Private Detection, upon whose principles the No. 1 Ladies Detective Agency was founded, is that unlikely hero. In Botswana with a friend he stops in to pay a call of professional courtesy upon the ladies and gives them a never-to-be-forgotten moment of validation and self-respect. For me the treasure of this book was knowing that the great one hails from the town I grew up in--Muncie, Indiana!!! Who knew such greatness could be nurtured in the shadows of the car-parts factories and farm fields of Delaware County? Chief Muncie would be proud!
The Limpopo Academy of Private Detection
by Alexander McCall Smith.
The Book of Tomorrow: A Novel
by Cecelia Ahern struck me right off as a Sarah Addison Allen sort of story. Just a touch of whimsy--not really "magic," and I was right! A delightful story with mystery, romance, long-held secrets and family dysfunction all thrown in to keep it interesting. A mysterious diary tells Tamara what will happen the next day.......This could have been....welll.... cheesy (for lack of a better word) but it WORKED. A nice read for the pool or beech!
I also listened to the audio version of Penelope Stokes'
Circle of Grace
. Typical chick-lit, circle of friends reunited novel. Nice, but nothing special.
Read more of
What's on Your Nightstand at 5 Minutes for Books
!