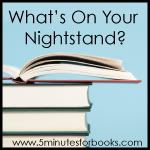 Non-fiction I enjoyed this month:
Many memoirs stress the misery in which the author grew up. "
Girls In White Dresses
" blogger, Susan Barnett Braun, gives hope to parents trying to raise happy, normal children while still being a believing Christian. Susan and I grew up in similar towns in the same years--in fact my Dad once sold products to her Dad for his ice cream business! We didn't meet, however, until blogging. She grew up in the John Mellancamp's fabled "Small Town"--Seymour, Indiana. This is the sort of town where a beloved school bus driver's funeral (and my best friend's Mom) brings out hundreds and the police officer directing traffic at the cemetery has tears running down his face. No, it's not Mayberry--there are meth and oxy addicts, illegal immigrants and run-of-the-mill redneck pot heads too, but most folks mow their grass, pay their taxes and work hard. Even Emril was surprised by the manners many children showed when he served lunch at an elementary school there a few years back. "Yes ma'am" is not at all uncommon.
For Susan, growing up as the daughter of a public school principal, in a family of Mom, Dad and three girls in a Brady Bunch style home, life was good. And life was centered on First Baptist Church. Yes, you read that right. She went to PUBLIC School (later taught in one, too!) and grew up BAPTIST. It happened all the time before what we know as the "religious right" took over. Her life is way, way more typical of growing up in America than the
Glass Castle
or
There Are Now Children Here
and the like. Not rich, not poor. They had "enough" and gave thanks for it.
Susan's memories are often overlap with my own--similar experiences at school, similar toys, tv shows, etc. Like
another book I reviewed
her story is a sort of epiphany. Those of us who grew up in suburban tract homes, attending decent schools, taking private clarinet lessons, singing "Love is Like A Magic Penny" at V.B.S. (it didn't matter which Church, you just went for the fun), who put on a Girl Scout uniform on Tuesdays and crammed in the back of Mrs. Leader's station wagon to go to a church hall and learn to crochet--we no longer have to hang our heads in shame. And ditto those who did NOT become drug addicts, or go to prison or whatever to find the Lord. Some folks grow up with that security and need not apologize for it.
I Love To Tell The Story
ties a hymn to each chapters remin1scences--weaving Baptist fully into the life of a growing girl. Right now it's available for Kindle or Kindle for PC, a free download for any PC that let's you enjoy Kindle books on your computer.
This is a GREAT choice for Church book clubs, for 45--55-ers nostalgic for their childhoods and for anyone who likes to read a positive, uplifting life story.
I hope a major Christian publisher will soon pick this up. I also hope Christian women's magazines, Guideposts and others will soon be knocking on Susan's door. This book deserves real attention.
I Love to Tell the Story
by Susan Barnett Braun.
Donna's story, by contrast, is more typical of the modern memoir: childhood near hell--in her case, literally. Her mother was the "common law" wife of famed traveling evangelist David Terrell. She and her brother were frequently dumped on "friends" of Terrell's ministry while he mom traveled with her secret "husband." There lives were sometimes decent, other times heart wrenchingly awful. This is not a story of God's love and redemption, but rather one of power corrupting and the damning effects of an unchecked cult of personality.
Holy Ghost Girl
by Donna Johnson.
Candice Millard is fast becoming a "look forward to" author of mine! I was mesmerized by
The River of Doubt
and felt similarly about her new book,
Destiny of the Republic
. This book should have been titled how an egotistical and not-so-competent doctor killed the President! After poor James Garfield was shot he really should have lived! But his doctor bizarrely did everything possible to keep him from living! A tale of incompetence and intrigue with a back story of Alexander Graham Bell's race to invent a viable x-ray type machine to aid in the President's recovery.
Destiny of the Republic
by Candice Millard.
Fiction from November:
A delightful fictional counterpart to
I Love to Tell the Story
, is the "Harmony" series by Philip Gulley. Think Milford with slightly snarkier parishoners. This series was new to me so I am really looking forward to the rest of it. Home to Harmony, tells the story of a young pastor taking over his hometown Quaker Meeting as pastor. The cast of characters are funny, don't always see eye-to-eye an are occasionally just a little nuts in the nicest possible way. This is a nice story about very likeable people in a very realistic setting--unless you grew up in a crack house that is.
Home to Harmony
by Philip Gulley.
I noticed this was the pick for the
Ladies Home Journal book club
recently (I didn't even know they had a book club!!) and decided to try it. RIGHT OFF I loved it!
But WHY, WHY, WHY is it required that every novel published today have at least one character with a STUPID NAME??? IN this case we have an adult daughter (44 or so) named, get this!, CLOVER?? I cannot even fathom someone having to go thru life with that. UGH! Good Night Nurse! The daughter named "Trudy" is really named "Truthfull" (Not making this up!) and Clover's children are LEANDER and PHILOMENA (something like that). Good grief!!! So it's not at all surprising that the main character is retired Harvard librarian Percy Darling. (What we librarians suffer when portrayed in fiction!!)
But what a librarian and what a man he is! Years after his wife's sudden death, Percy starts an amazing new chapter in his very settled life (no spoilers!). His life changes in ways he never dreamed--most for the better. Initially he finds amusement in the early antics of a group of eco-warrior-protestors who hit gas-guzzling vehicles and other unnecessary wastes. Finally the group goes too far and the story has an amazing shot of adrenalin.
The cast of characters, dialogue and description are all vivid, rich and believable. And, in the audio version that I listened to, the reader was superb!! We'd all be glad to have Percy's life in Matlock.
The Widower's Tale
by Julia Glass.
Bobbie Ann Mason has taken a a story from her family's past and turned it into a fascinating novel. The French Resistance has taken on a rose-colored hue over the last 60+ years. In
The Girl in the Blue Beret
, the life of the Resistance becomes very, very real. That a sweet
As Time Goes By
-style romance is thrown in is just a delightful extra. There is so much in this book to enjoy--the history, the modern story, the characters--even some of the animals! When I finished it I was surprised by the lukewarm reviews at Amazon. I loved it!
The Girl in the Blue Beret
by Bobbie Ann Mason.
Other Titles This Month:
Earlier this month I posted
My Top 5 Reads of All Time
and
My First Ever Review of a Graphic Novel
.
Don't know what to read next? Head over to
5 Minutes for Books
and see what's on all the other
Nightstands
this month!