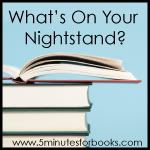 Last month was a banner month for reading. This month...I finally got a few that were worth it, but had to throw some back to get there!
Non-fiction is my reading preference and this book was right up my favorite alley: biography. Phoebe Snetsinger, like my Mom, was stuck at home in the late 50s and early 60s with small children, a husband who was rarely around because he was doing what husbands did then--building a career for himself and, by extension, his wife. But, Phoebe, like my late Aunt Jeannie, studied chemistry in college and had had a tremendous intellectual life. She loved her husband, loved her kids, but was dying spiritually by the minute. She happened upon bird watching and the rest is history. Pheoebe, the daughter of advertising giant Leo Burnett (think "Tony the Tiger" or "Pillsbury Dough Boy"), turned her laser-like focus to birds....often to the exclusion of anything, or anyONE, else. While her husband and kids felt neglected Pheobe began to thrive in the community of birders. When a cancer diagnosis gave a numerical limitation to her days, she went into overdrive.
While the cancer diagnosis was meant to be an end, she made it a beginning--a beginning that stretched years into a reclaimed future. Phoebe traveled the world spotting bird after rare bird after rarer bird in more and more remote and challenging parts of the world. Had she not been the daughter of fabulously successful Leo Burnett, or the wife of a successful scientist and businessman, Phoebe might have been the world's most frustrated housewife. Instead she built the Life List (as birders call their list of seen birds) to end all Life Lists.
Still, I found her focus to be SELF-focus and selfish to the nth degree. Far more moving to me were the stories of two fellow birders--one who achieved MY life's goal of entering the Foreign Service and funded his birding career by seeking new placements in Embassies in bird-rich parts of the 3rd world in order to support both his hobby and his family and, even more inspiring, on virtually the last page of the book, was Pearl Jordan. A retired single Mom, Jordan uses the internet, public transportation and the goodwill of other birders to add to her list. She is by far the more inspiring to me.
Life List: A Woman's Quest for the World's Most Amazing Birds
by Olivia Gentile
Living in a tiny rural town, I don't have the luxury of browsing well-stocked book stores or a great public library's new book shelves. Our public library is fantastic for it's size and gets me things from all over, but browsing is not it's strong suit. I go to all kinds of library and bookstore web sites though. One recently found treasure-trove is the
Elliott Bay Book Company
in ever-hip Seattle. Here I stumbled up a book people are comparing to
To Kill A Mockingbird
.
1974 is the year Richard Nixon resigned and the year the South Boston schools were forcibly integrated by court-ordered busing. In the story it's the year Michelle LeBeau is dumped on her paternal grandparents and unwillingly begins the integration of tiny Deerhorn, Wisconsin. People tend to think "Mississippi" when they hear words like "integrate" or "desegregate" but the North, as I know oh so well, had more Klan memebers and bigots by 1974 than just about any place on Earth. I was the same age as Michelle in 1974 and lived in a very similar town--one just miles from the epicenter of KKK activity in the 70s.
Michelle is the unwanted child of a Japanese mother and a Deerhorn-born white American father who hates everything for which is own father (and the Deerhorn town fathers) stand. Charlie, the grandpa who takes in Michelle and rechristens her "Mike" is a typical small town guy of the era. Hunting, smoking, tv, regular coffee stop with the guys, a regular bar for beer call with the guys. But, "Mike" isn't the only one being not welcomed by the popluation of Deerhorn. The story is set around the arrival of the town's very first African Americans--a married couple named Garrett. He is a substitute teacher, she is a nurse at the new clinic. The story is about racism, change, control, and far worse things. But it is told thru the eyes of a young girl dumped by her parents and in love with her new-found security under her Grandfather's caring gaze. It's a not-to-be-missed story.
There are minor historical inaccuracies (i.e. nobody's father had their hip replaced in 1974 and I never saw anyone carry a backpack until the 80s--but maybe that was just where I lived.) No matter. The story is rich and sweeps you in immediately. I read most of it in one eager, devouring session.
Wingshooters
by Nina Revoyr
Followers of this blog no that I have no patience with False Teachers or abusive religion. I love the Lord with all my heart and all my soul, but I can't stand people who twist and misuse the Bible or Christ's words. That said, I'm torn by FatherMotherGod: My Journey Out of Christian Science by Lucia Greenhouse. In the U.S., we are free to believe and worship as we see fit--a right I'd give my life to uphold. But this story, of what seems to an outsider as "death by negligence" is a tough one.
The Ewing family is well-off, well-educated and used to privlige. One Grandfather and an uncle were/are doctors. Grandma was a nurse. But Lucia's parents converted to Christian Science. The children grow up in exclusive private schools and boarding schools and try not to have to explain their Dad's chosen profession as a Christian Science Practitioner--or "healer." By her teen years, Lucia, sent to a Christian Science boarding school in England, has rejected her parents' faith. In a few years time that faith and the ties of family will be tested to the utmost.
I won't spoil it with more details of the actual story. I was left, however, wondering and really pondering who was RIGHT? Who was selfish? Who had faith? All of these questions are still haunting me and I want resolution, but my brain can't make the decisions.
FatherMotherGod
.... by Lucia Greenhouse
The next book is one of the picks of the Books to Movie Club I wrote about
HERE

(and includes my review of

The Shipping News

by Annie Proulx
.
I probably would not have picked it up had I not anticipated spending last Saturday night watching it. As it is, the Club had to switch books and we had to switch plans. But I had a great time listening to this novel.
"Em & Dex, Dex & Em" or Emma and Dexter meet at Edinburgh University at a Graduation party--their own--and begin a "rest of their life" relationship. "Just Friends" with "Rules" for things like underpants and Scrabble when they go away together. But inside both just "know." They don't face it, of course. They date (and marry) the wrong people. They build (and destroy) and rebuild careers over the course of the book which tells their story on the same One Day in each of many coming years. Then end is predictable (the telling of it is disjointed and confusing and a tad irritating), but it doesn't make the book less loveable or less enjoyable. For me it hit a chord deep in my soul. I was "Em" in my dating years. I was "the friend" for the most part. Taking the wrong one because my non-existent self-esteem would not allow me to accept the good, decent "right" one. I pushed away my soul mate so long ago it seems natural to see him with his wife and kids. No pity now, just a memory these days. Hope springs eternal. God knows the plans he has for me!
I loved this book in ways that likely make sense to know one else. And, as my cousin always says "That's. O.K." I'm unsure about seeing the movie. I have a picture of both Em and Dex in my mind that I don't want to loose. A movie could shatter that. The catharsis could end.
One Day
by David Nicholls
Next to Love
by Ellen Feldman
deals with wives, soldiers and what happens after a war. But it's richer than that.
Very nice--and tastefully done (like

LUCY

, the author's FDR novel) even though there were painful subjects with which to deal. "Lovely" isn't the right word, but it's the right description for the tone for this book. Like

LUCY

the attitudes were appropriate for the time of the story--there were no super-enlightened folks with modern day PC views. Thank Goodness!
This was another great one sitting read!
As I said at the start of this post, I love nonfiction. And, World War II is a favorite topic of mine. Did I mention (again?) that I've read nearly everything published on Winston Churchill? Then you'll immediately understand the allure of this little oral history-like book about the people who broke the Nazi codes in World War II--the "Geese That Never Cackled"
Unlike most books on breaking the code that focus, well, on BREAKING THE CODE, which to my mind is boring, this is very enjoyable telling of LIFE at Bletchley Park. What it was LIKE to be a goose who never cackled. Fascinating. And, lots of photos to connect names and faces. Olivia Newton John's father was one of them--imagine!
Bletchley People: Churchill's Geese That Never Cackled
my Marion Hill. Interesting (I hope!!) side effect of this book: I was left thankful that the American Revolution was also about the Quartering of Troops in private homes! Can't imagine being on either side of that problem, but somehow they all lived thru it!
Now for the big sprawling disappointment:
The American Heiress by Daisy Goodwin.....
Maybe it was just the reader. No. It was the story. And the characters. What should have been a magnificent book was just......a disappointment. I often avoid historical fiction--especially of periods I know too well from all my nonfiction reading. The late Victorian and Edwardian eras are among those I know too well from nonfiction reading. Here are just some of the faults I find with this book--which should just be tossed into the "romance" section and forgotten:
It's Your ROYAL highness and then Sir--never "Highness"
ICED tea???
A freakin' DONKEY cart??? On an Estate in England?? Maybe a pony trap, but donkeys?

Having an ultra-rich American to expect middle-class mores for an English Duke of THAT era??
The ladies NEVER went down to breakfast.

I'm sure a Duchess in 1893 would swim naked while pregnant...yeah right. NOT!

I'm also sure she'd ask her maid to sleep in her bed--not. (We won't even DISCUSS the "kissing lesson.")

And, what woman of her class in ANY country in that era would go sit for a portrait without a chaperone??
So, ok, I've spoiled it. So why did I finish it?
Nothing else was in that I wanted on audio.
I was just interested "enough" to see it through.
The American Heiress

by Daisy Goodwin
Along the way, I tossed back
Everything Beautiful Began
by Simon Van Booy after she slept with the second guy she'd known for only a few hours. It has beautiful language, I just couldn't get into the story.
I also looked over, but did not really read "word for word" two newer Churchill books:
The Churchills in Love and War
by Mary S. Lovell and
The Churchills:A Family Portrait
by Ceila and John Lee. Neither added anything truly new information.
In addition to the books review above, and the
Shipping News
(linked above) I also reviewed two more
College Books HERE
and discussed
my love of book lists and "competitive reading" HERE
. For July's "Nightstand" post, click
HERE
.
To join in and share
What's on Your Nightstand visit 5 Minutes for Books.