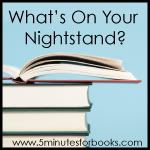 This has been another great reading month!
Fiction:
What an amazing book!! I found this on super-librarian
Nancy Pearl's blog
(a great source for great books). As the nation's number one reader, Nancy's picks are usually superb. So it is with
The White Woman on the Green Bicycle
by Monique Roffey. Some women my age start worrying about the coming Empyt Nest. Me? I'm planning my next adventure and this book is fueling the desire. Having lived and loved the almost-native type of Expat life when I was in Malawi, I know what it is to become entwined with the politics of a post-colonial country struggling with home-grown aggressors.
George and Sabine Harwood, she of the Green Bicycle, arrived in Trinadad just ahead of Princess Margaret and independence. Predictably, they stay too long for all the normal reasons. Along the way Sabine keeps a secret or two. George doesn't bother to keep his secrets secret. The marriage goes on. One child becomes nearly native, the other retreats to London. None of the Harwoods know where home is now in more than one way. But this is not a novel of whiners. The story is achingly real. The characters too believable not to feel for. Being swept up in a nation's 15 minutes of fame is unforgettable. The languages of oppression, of thirst for power, of hunger for love, of the search for that place to call home are universal. In this book they sing it all in a rich creole patois set to a soul-touching Calypso beat. (Note: there is both foul language and graphic sex in this one.)
The White Woman on the Green Bicycle
by Monique Roffey
I absolutely LOVED Allison Pearson's first book,
I Don't Know How She Does it
, so I figured I'd pretty much love anything she writes. Plus, having been a huge fan of the tv show "The Partridge Family" way back in the early '70s, I was sure I had a hit on my hands. Well..yes and no. Mostly YES. I was carried back to childhood reading about Petra and Sharon and their David Cassidy obsession. I could just feel myself back in Uncle Bob and Aunt Jeanie's basement rec room, sitting on my Grandmother's old couch, across from the dog couch, watching David Cassidy on the black and white portable, "coke-tails" in hand (the cherries eaten before the opening credits passed). I can remember (although I'm POSITIVE he's blocked the memory--it IS cringe-inducing) my brother, much too mature for the show as he was in JUNIOR HIGH SCHOOL, debating with his best friend Ronny if Danny Bonaduce was or was not one of the best bass players in the country FOR HIS AGE. (They always emphasized that last part.) Pearson's story is of lost love, ships passing in the night and a stolen opportunity set right. To say more would spoil it for the true believers--the grown up "David girls" who WILL want to read this book.
However, like a lot of follow-up-to-a-blockbuster, this book needs better editing. The story gets away from Pearson in places. Not that this ruins it--it just makes it a chore in spots. I find myself hoping we'll get Sharon's story next. Sharon who enjoys her birthday spent eating rissoles and chips and "I get to pick the Blockbuster." Sharon who eschews art school saying "I can always paint at home, can't I?" and then shames us all by doing so and doing it well. Sharon who is perfectly content in an ordinary marriage in an ordinary town in South Wales. We can all learn so much, much more from her story.
I Think I Love You

by Allison Pearson.
Driver's Seat
by Muriel Spark. I loved The Prime of Miss Jean Brodie, so when I saw this in the "1001 Books You Must Read Before You Die" group on
Good Reads
I picked it as my first choice from the list. Not my best choice. Definitely Far, Far out of my comfort zone. But, at the same time the book was very compelling. An unbalanced personality brought to life in a well balanced little novella. (Some very objectionable content.)
Why on earth has it taken me so long to get around to The Bean Trees?? Barbara Kingsolver is one of my very favorite authors--EVER. The Poisonwood Bible is on my all-time best bests list. So why did I wait on this one?? The answer is I was stupid. I didn't give it a chance I guess. Unbelievable. Amazing. No word really does justice to the emotions I'm still processing from this tremendous story. It's a chicken and the egg thing. Who came first Barbara Kingsolver or T.C. Boyle? I'm not sure who puts the more human face on injustice.
Straight out of Kentucky tobacco fields, Marietta "Missy" Greer ends up with a self-chosen new name ("Taylor") and an abandoned child foisted on her outside a bar near an Indian Reservation in Oklahoma. That's just the beginning of the journey. As Taylor tries to make a life for herself and the initially mute little girls she nicknames "Turtle," her horizons expand more than she ever imagined possible back home in Pittman, Kentucky. This is a novel of it's time--the 1980s. Persecution in Central American was happening 24/7 to just about anyone not in power. Gandland-style warfare played out with helicopters. Abductions and kidnappings were too common to get the world's attention. And people started fleeing any way possible to get to the USA. As Taylor deals with the injustices dealt to little Turtle, she discovers the sanctuary movement and the lives of illegal aliens trying to make a life below the I.N.S. radar. The trails parallel, then cross, then run parallel again for miles and miles.
Two words: Read it. (Or if you prefer, three words: Listen To It). I've enjoyed the audio version so much I've stopped in parking lots to finish a disc! Although, since it's read by the incomparable C.J. Critt of "Stepahnie Plum" fame, I do occasionally catch myself thinking that Stephanie Plum has left Trenton for Tuscon and I start wondering when she Luanne, Turtle and Grandma Masser will show up for the viewing at the new Steva's Tuscon Funeral Home. But that's just how my brain works!
Other Fiction
I read and reviewed in July: (links are to my reviews)
Saving CeCe Honeycutt by Beth Hoffman
--I just can't say enough good about this marvelous coming-of-age book.
In This Hospitable Land by Lynmar Brock
NonFiction:
I was a Russian and East European Studies major in college so North Korea has long been on my radar. This book, told thru the life stories of a select few normal North Koreans who got out, is fascinating reading. Seldom has a society been so sheltered (so isolated) or so repressed as North Korea still is. Reading this book, to me, was much like looking at ultra-sheltering Christian
Patriarchal homeschooling families in the US today. For the Great Leader substitute God or Jesus depending on the context. It's that sad. Everything is given up for His glory. Everything, but especially, self. The people profiled in this book are heroic in more ways than just making it out of North Korea alive. They are staggered, then angered, then, in a few cases, defeated by the very freedom they sought. Typical of people fleeing very controlling backgrounds, some cannot make the switch to thinking for themselves and making decisions that those who live in freedom take as a right. An excellent profile of why keeping people in a child-like state of dependence leaves them emotionally damaged and sometimes unable to function as adults.
Nothing To Envy
by Barbara Demick.
Who would have imagined Charles Darwin lived out a sweet, sweet love-story of a marriage? Yet, that's exactly what happened in his life. He met Emma and lived (mostly) happily ever after. Ten children (three of whom, typical of the day, died in infancy or childhood). Far from being the Godless heathen of imagination, Darwin actually studied theology. Like many of this century though, he came to believe that the Earth was not just "created." It kept on changing. And, Emma, the devoted wife, never stopped praying that he would be in heaven with her. Such a sweet story. Thanks to to Melissa Wiley for mentioning this one.
Charles and Emma: The Darwin's Leap of Faith

by Deborah Heligman.
I've loved most of the celebrity-abroad books I've read.
Peter Mayle' Provence books,
Under the Tuscan Sky
by Francis Mayes, probably a few others. Carol Drinkwater, known and beloved to viewers of "All Creatures Great and Small" as the original, sweet wonderful Helen Herriott, shines as beautifully as a writer as she did playing Mrs. Herriott. This is the first of a trilogy of Olive Farm books and I know I will stay the course and read or listen to them all. I had the audio and happily the author herself read the book. What a delight! If you've ever lived the Expat life, or have dreamed of it, this book is an excellent first toe into that water.
The Olive Farm
by Carol Drinkwater.
Other nonfiction
I read and reviewed.
Debt Free U by Zak Bissonette
Life Lessons From a Horse Whisperer
by Lew Sterrett. I read an reviewed this for a professional journal. If you like nice little stories about horses or you enjoy inspirational life stories, this is a decent book. It is not well written, but the stories are often worth it. The author created the
Sermon on the Mount ministry
. Those attending his presentations are the obvious target audience for this book.
A Love That Multiplies by Jim-Bob and Michelle Duggar
Readicide
by Kelly Gallagher
Scale How Meditations of Charlotte Mason
, editor/commentator Benjamin Bernier