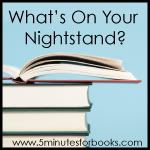 I'm guessing the last time I read Philip Roth, Ronald Regan was president. I recall reading
Portnoy's Complaint
and, after seeing the movie,
Good-bye Columbus
. But this so-slim-it's-really-a-novella novel leaped off the shelf at me. Well, the cover, being way different than those around it DID really catch my eye. (I'm guessing that's what the cover artist was going for when he designed it.) The title of the first chapter will possibly stay with me forever: "Equitorial Newark." Newark--as in New Jersey. I knew exactly what he meant after baking away summers in the mid-west without air conditioning as a child. I'm sure my pastoral suburban home was no where near as oppresive as the gritty, high-density apartments of Newark in 1944.
It may be hard for most readers to feel the terror of that one simple word "polio" today....at least until you translate it into today's terrify-the-parents word, "autism." If autism were seen as contagious you'd have the terror, the irrationality that besets playground manager Bucky Cantor as he watches the kids who populate his ball diamonds and skip rope on the sidewalk begin to be stricken and die with polio in those hellishly hot days of the summer of '44. What a group of Italian toughs from a nearby neighborhood come to the playground itching for a fight they leave a calling card that frightens. So to does the simple-minded man known as Horace.
Bucky is a decent man, striving to do the right thing, to be fair, to do "good." But it reaches him. First one boy, then another dies. Then, the fabled offer he can't refuse followed by, to me, a shocking ending.
Nemesis
by Philip Roth.
I've been eagerly awaiting this novel since I finished
Shanghai Girls
,
this book's prequel. Lisa See takes us into the brave new world of Chairman Mao's Great Leap Forward in sometimes nightmarish detail. Pearl, May & Joy are the same strong women they were in Shanghai Girls, but this time it's Joy who grows up. And wow, what a ride to maturity it is. I cannot recommend this book if you are desperate to get pregnant or if you have lost a child. Some of the detail in one part of the book is nearly too awful to take in. Like Holocaust literature though this is told from facts not fantasy. The people experiencing the Great Leap Forward are fictional, but the story draws heavily on historical fact no matter how heart-wrenching.
Dreams of Joy
by Lisa See.
When I worked in downtown Indianapolis law firms, an annual sight was a table of aging men in matching windbreakers, their ball caps at their sides. They looked like the men you see marching in the Memorial Day parade with the local post of the Legion or the VFW--in their "envelope" hats with the pins on them. And, for good reason--they WERE some of those men. And they were on a mission. To clear the Captain of the ill-fated U.S.S. Indianapolis of his condemning court martial. Captain Charles McVay commanded the Indy during it's final mission to deliver the components of the bomb to be dropped on Hiroshima. After the precious cargo was delivered the Indy was hit and for the first time ever a Captain was Court Martialed for losing his ship in a time of war. The UNITED STATES NAVY even had the JAPANESE sub commander testify against McVay in what has to rank as one of the most bizarre trials in history.
Reading this book makes me ashamed that I paid so little attention to those gentlemen in my building lobby each year. Their mission was an honorable one. The book pulls out personalities to make the story real. We meet these men, or rather, their fellow sailors and Marines, and experience the mission of the Indy thru them. The story they told is unbelievable, but sadly true. A young boy, Hunter Scott, finally got McVay the attention and exoneration he was due. President Clinton righted the wrong, but sadly it was years too late for McVay who took his own life in 1968, unable to deal any longer with the shame.
In Harm's Way
by Doug Stanton.
While nowhere near as compelling as William L. Shirer's
Rise and Fall of the Third Reich
, Larson's new book
In the Garden of Beasts
, puts an American face and spin on what was going on in the early years of the Reich. University of Chicago history professor, William Dodd, is named by FDR to be US Ambassador to Hitler's Germany. Dodd, an expert on the anti-bellum American South, is part rube, part astute people watcher. What goes on around him is more than could ever be created by a mere novelist. Adding to the book is the story of Dodd's wildly indiscreet, gullible and promiscuous daughter, Martha. She dates men on every side of the political equation, finally falling deeply in love with a Soviet operative. Dodd himself fails to connect with the denizens of the State Department. From the Secretary of State to the lowliest paper-pusher, everyone ignores Dodd. Dodd is mocked by the Berlin diplomatic corps for his penny-pinching ways. Ultimately he fails both to protect American interests and to raise the alarm of what was to come from Hitler.
In the Garden of Beasts
by Erik Larson.
Want to read more? Nearly all of my recent posts are on books so feel free to explore them! Want to join the "What's on Your Nightstand" fun? Head over to
5 Minutes for Books
and join in.