I don't often write here about my Royal obsession! I got to go to England in June 1977 during the Silver Jubilee of Queen Elizabeth. My Royal interest pre-dates that by about a year. Although we all know I'm not fan of the groom's to-be-canonized-Mother, I must go on record as saying how beautiful it was that he gave his bride-to-be his mother's engagement ring. [And no, I won't be catty and stress how much money that saved his Papa and Granny!].
Royal grooms traditionally have two royal "supporters" instead of a best man. Prince Harry is the only other Prince in William's generation. Will Peter Phillips, son of the Princess Royal, be the other? Or will it be a foreign prince? Kate's brother?
Recent royal weddings [Charles/Di, Andy/Fergie, Edward/Sophie] have featured mostly godchildren as pages and bridesmaids. William is on record as only having one Godchild--one of the Greek princes who is 12 and tad old for page-duty. While we can expect Kate's sister to be in the wedding party, will this be a thoroughly modern wedding--will Kate pick (gasp!) Camilla's two little granddaughters to be among her many bridesmaids? Will we actually see the elusive Wessex children in the line-up? Prince Edward and Sophie's [aka the Wessex family] Louise and James are the perfect ages for it, but they are rarely seen in public. How about the exotically named Xan Windsor [aka Lord Culloden--grandson of the Duke of Gloucester]? Or some of Uncle Charles' younger children (the Hon. Edmund Spencer and the Hon. Lara Spencer]? (Personally I hope Diana's brother isn't even given an invitation! What an A__). Or what about picking children from the public or from his charities?
I wish Kate would shock everyone and buy her dress on sale and off the rack. Bad economy these days. And, while it's been said it will be in London, I wish, too, they'd picked St. George's at Windsor and made it a little more low key--bad economy these days. How about having a catering company begun by a grant from his father's Princes Trust? How about inviting a cleric from a different faith to offer a prayer? I realize the groom IS the future head of the Church of England, but he's also the future head of a very multi-cultural Britain.
A few notes for the couple--William, let Papa pick some of the music. He did a great job with HIS first wedding on that part. Be sure to have "Jerusalem" and "I Vow to Thee My Country," but let's not ask Sir Elton, ok? And, if Zara does serve as a bridesmaid and the dress is strapless, make sure she hits the tanning booth WITHOUT straps this time. Pretty awful look for her brother's wedding
. About the date. William, it WOULD be sweet to pick your mother's birthday, but Grandpapa WILL Be 90 on June 10th.




Say what you will, but 90 IS impressive for a man, especially. He walked with you in the funeral and you KNOW you'd have regretted not doing that, right? Say Thank You now. And, it would probably make Granny happy to only have one big "do" for all the events this year.


Finally there is the, we hope, soon to be begun "heir and a spare." While it would be a lovely tribute to name your first daughter "Diana," and yes, it would thrill her groupies no end [and yes, Mr. Cameron, I WOULD have legislation ready to change the order of succession to FIRST BORN not eldest son] to eventually have a Queen Diana, please consider what the poor child would have to live with--the endless comparisons. The endless dripping, cloyingly sweet remembering about her Sainted Granny. Please, please, please, pick a different first name. OF COURSE "Diana" should be among her names, but spare her this as her first name. "Elizabeth" is safe--Elizabeth Catherine Alexandra Diana--or something like that!

Kate, please learn from your future late mother-in-law-to-be and your groom's father. Don't go to the press (even if they don't make you sign iron-clad confidentiality agreements). Just don't do it. Don't read the papers about yourself. Don't plan your wardrobe for the benefit of the photographers. Don't use your children to improve your press coverage. Just don't, ok?

But you should have children now while you are relatively free. Enjoy them before the mind-numbing routine of being a major Royal kicks in. Raise them yourselves as much as possible. Of course you will have to have nannies and boarding schools--the Royal thing will be there always. Live like a "normal" couple as much as you can for as long as you can. Give the public a few more pictures of your future children than Uncle Edward does, but don't push it. Give them space to breath.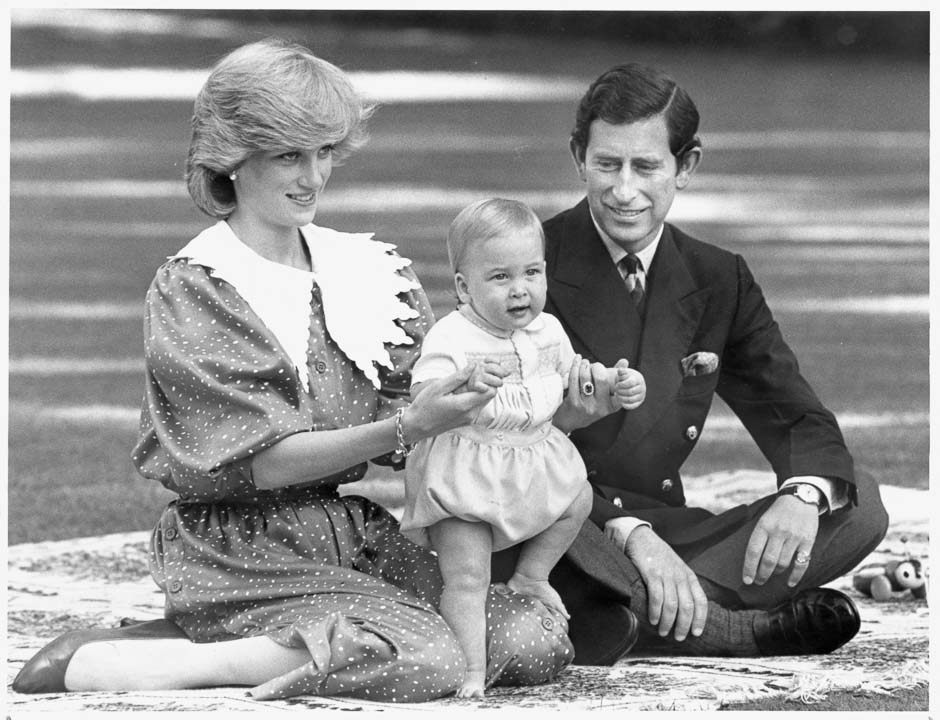 I remember the first pictures of you William--in Australia, beautifully dressed and looking absurdly like your father at that age. The old ladies love a royal baby dressed in hand-smocked rompers. Give them their "fix" and be done with it. Then let the kid wear what he wants! We'll love you as parents as much as we've loved you as a young couple in love. And, William, deck anyone--even on camera--who asks if you know what "in love" means? Surely by now you know that was just your father's nervous attempt at being witty!

Good luck you two! God Bless!